Tours are available upon request. We have individual tour guides available to refer you to. They are skilled local riders familiar with all the roads in the area for a 2-8 hour distance. They enjoy meeting new people and showing them whats interesting and exciting about our area.
We can also provide you with maps of the area and you can rent GPS devices from us with some great routes pre-loaded into the systems.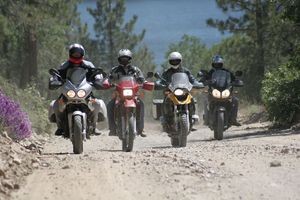 And for longer tours or group tours, we have partnered with several tour groups listed below.
EXCUTERRA Moto Excursions
1339 Main Street
Cincinnati, Ohio 45202
513-342-4590
http://excuterra.com/